July 28th at 6:30pm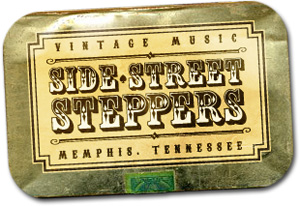 Memphis' Utterly Unique and Original Side Street Steppers,
part theatre, part vaudeville, part blue grass, Memphis blues, jazz and vintage - adds up to a new way to spend an evening in Collierville.
Get ready for "hip-shaking, foot stompin', caterwauling and croonin'." Sip on our new Chocolate Mint Marteani mocktail and enjoy the art of Marty Parker.
Space is limited so come early.